Drew Hill is a New York-based keyboardist and singer.  He is a full time musician serving in many facets which include those of solo performance singer and pianist, guitarist, arranger, recording artist, studio musician, and virtual live performer.
Drew also serves as musical director for various artists, projects and concerts locally, nationally and abroad.  This website provides a brief insight to both those interested in reserving his services, inquiry of upcoming performances, and for those who want to keep up with his latest works.

Thanks for visiting...
 
---
HIRE DREW "SOLO"
Change it up this year and have Drew perform at your Holiday Event,
At home Party/Private Affair, your Restaurant or Ceremony!
Email Drew@DrewHillmusic.com or
(All performances adhere to Covid-19 safety protocols)
Drew comes fully equipped (your piano or his) and a full sound system to accommodate most any room. 
With decades of solo piano/vocal performance behind him having worked as house pianist entertainer at The Fox Hollow restaurant, the historic Rothmann's Steakhouse, Matteo's Tratoria, numerous country clubs and more, his repertoire and vocal styles cover all genres and eras from 30's big-band to current rock/pop artists. From light background, to full party sing-a-longs, there's not much he hasn't done. 
Drew also has a compliment of seasoned musicians from female singers, drummers, guitarists, horns if your looking for a 2 or more piece act.  
Please feel free to inquire on this website or text/call 516 603 2585 for open dates, pricing, etc, or see Drew Live at one of his Pianoman performances.
 
---
BOOKING INQUIRIES OR CONTACT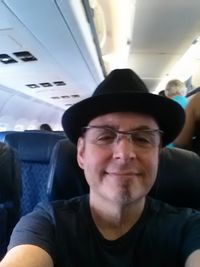 APPEARING EVERY TUESDAY AT 
WILD GINGER of Great Neck, NY
(7:00-9:00pm)
Every Tuesday night, Drew and his piano kick off with some cool tunes and one of the coolest singalong peeps there are. Hang with Drew by the bar or listen while enjoying a dinner at an outdoor cafe table or in the dining room! Song requests always welcome!
Wild Ginger
48 Great Neck Rd (in shopping center across from Great Neck Train Station)
Great Neck, New York
Further Info : 516 487 8288
APPEARING NATIONALLY WITH THE BAND
"LIVERPOOL" at "The Fest For Beatlesfans"
APR-1-3 2022 - NEW YORK METRO FEST FOR BEATLES FANS
AUG-12-14 2022 -             CHICAGO FEST FOR BEATLES FANS
For booking info or show dates visit www.TheFest.com
See Drew LIVE on his Drew Hill Facebook page at...
THE CHEER ME UP SONGFEST"
EVERY WEDNESDAY NIGHT AT 7pm EDT,
Shortly after the onset of Covid-19 in March 2020, Drew had created the "Drew Hill Cheer Me Up Songfest", a LIVE weekly virtual show on his Facebook page, with the hope of doing something to make some lives easier for people to connect with one another.  A place to have some laughs, sing along, make song requests and most importantly, show support for one another, chatting via the comments section during or after each show. 
From it's onset, it has gained a worldwide audience of CMUers and has become a  regular virtual hang!  The power of the common love for music has given them a "haven" and so many have found new friends from across the country and around the world.
Update: CMU Lives On!  Every Weds at 7pm EST, Drew continues his performances. Each performance is unique and is broadcast from his Facebook Page or rebroadcast on YouTube (Drew Hill Cheer Me Up) .
Click on the pic below to hear a sample!
Enjoy & Please Be Smart and Stay Safe!
This song and it's story are a dedication and a gift to my CMU fans, friends, family who have tuned in and have thus far, shared the music, love and time together each Wednesday night. We are getting through this with some good times and hoping the new worldwide friends we've made will remain so in years to come. Let this song serve as a reminder of the silver linings in life. 
Many thanks for guitarist Monroe Quinn for his masterful contribution taking the song to a new level.
Much love to you all and hope you like it.
peace and love,
Drew
Click this Record for your Free "Cheer Me Up"  MP3 download.